Wild Florida Adventures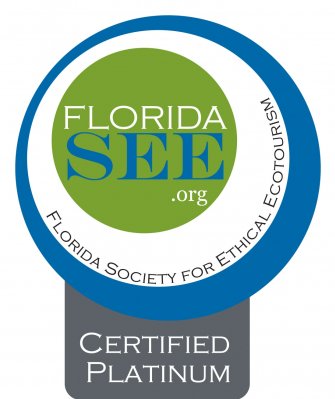 Florida SEE Platinum Certified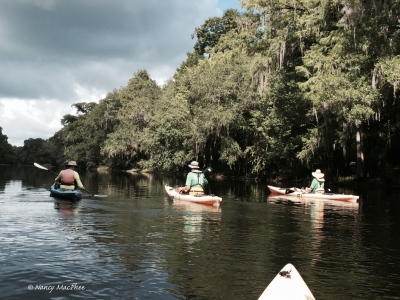 About Wild Florida Adventures:
Wild Florida Adventures is owned and operated by James "Brack" Barker and offers wildlife kayak tours in the Lower Suwanee Refuge and Big Bend area of Florida's scenic Gulf Coast. Sunset and Moonlight tours are also available and led by knowledgeable guides.
Available Tours include:
Shell Mound Tour –(4 hours, 3-7 miles)
An introductory tour of the estuaries and coastal islands of the Lower Suwannee NWR. A wide variety of birds, dolphins, terrapins, and fish can be spotted.

Cedar Key - Atsena Otie Key (4 hours, 3-8 miles)
This tour explores the shallow waters out to Atsena Otie Key stopping at Atsena Otie for a hike on the improved trails. Interpretive signs are present to provide a historical perspective for the small island.

Sunset/Moonrise Tour (4 hours, 3-4 miles)
This tour is limited to six participants. Enjoy the beauty of a Nature Coast sunset and the rising full moon from your kayak. Sunset/moonrise trips are offered from year-round but are restricted to just prior to the full moon.

Suwannee Tour (4 hours, 3 miles)
The town of Suwannee is situated at the mouth of the Suwannee River. Backwater creeks wind through primitive cypress wetlands on the edge of the Lower Suwannee National Wildlife Refuge.

Steinhatchee Tour (4 hours, 3-7 miles)
Steinhatchee is a complacent fishing community that has retained its pristine natural surroundings and serenity for over a century. Explore the coastal marshes where the forest meets the Gulf. Sabal palmettos tower above the marsh like sentries of the forest. Steinhatchee is often referred to as "The Best Kept Secret in Florida."

Waccasassa River Tour (4 hours, 3-7 miles)
The untamed beauty of the wild Waccasassa will take your breath away. A narrow twisting and turning river will take you through a canopy of cypress and hardwood that will embrace your soul. This river leads to a 36,00 acre, limited access preserve at the Gulf of Mexico.
Wild Florida Adventures SEE Certification Highlights
Wild Florida Adventures of Gainesville
became the 9
th
Florida SEE Certified Operator on June 28th, 2015, qualifying at the PLATINUM level. having met all CORE criteria of the Florida SEE Certification Checklist – a requirement for certification – and met 37 of 39 applicable BONUS criteria for an 94.87% rating.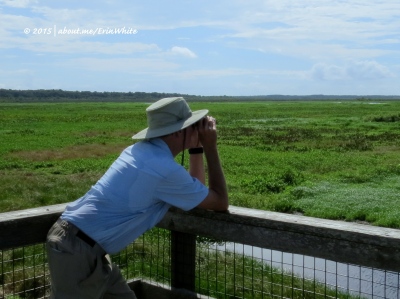 Wild Florida Adventures:
Is owned and operated entirely by Brack Barker
Offers kayak tours in 7 counties
Brack Barker offers Leave No Trace training courses
Safety operations based on U.S. Navy, U.S. Coast Guard and American Canoe Association Standards.
Contact Wild Florida Adventures:
(352) 215-4396


tours@wild-florida.com
www.wild-florida.com