Paddle Florida
Florida SEE Silver Certified
About Paddle Florida:
Headquartered in Gainesville, FL, the non-profit corporation offers paddling events in each of Florida's five water management districts. Paddle Florida partners with local outfitters that provide canoes, kayaks and gear for trips that last from 30 miles to more than 70 miles and can span an entire week. Florida-based entertainment and educational programing is provided and staff scout waterways in advance to ensure safe, comfortable tours.


Paddle Florida SEE Certification:
Paddle Florida is the third Ecotour Operator to
be certified through the Florida SEE certification program and received Silver designation for meeting up to 74% of the BONUS criteria on the Certification Checklist. Paddle Florida has successfully demonstrated its commitment to ecological sustainability, natural and cultural area management, and delivery of quality ecotourism experiences through its promotion of "water conservation, wildlife preservation and the restoration of springs".


Highlights of Paddle Florida Certification:
A Florida SEE Assessor participated on the four day & three night St Johns River Ramble with Paddle Florida.
It only took 15 minutes after leaving the congestion of I-4 near Orlando to be immersed into the beauty of the area around Apopka. Here, the headwaters of the Wekiva River (one of two National & Scenic Rivers in Florida) offered a glimpse of what Central Florida looked like when Timucuan Indians fished and hunted these lands.
The 47 Paddle FL participants met in the Youth Camp at Wekiwa Springs State Park on a Friday afternoon. After checking into one of the primitive cabins where we spent two nights, everyone assembled in the dining hall for the first of many fabulous meals catered by a local chef. Later a presentation by the St Johns River Water Management District hit home the importance of water conservation and the protection of the many springs in this part of the state. Our leader Bill provided the itinerary on the next few days which included a service component of packing out trash as Paddle Florida participates in a Clean Rivers initiative.

On Saturday, we launched at Rock Springs, a beautiful paddle down to Wekiwa Springs, congested as expected for any creek with an outfitter on a holiday weekend. Even with the traffic there were periods of solitude and plenty of wildlife sightings both in the cool clear spring waters and on shore in the shade of Cypress trees. It surprised me that Night Herons and Limpkins both fairly elusive were spotted along this busy section.
Those who didn't opt to swim in the 72 degree Spring, were shuttled back to our cabins for some free time, during which I hiked the perimeter of a dry lake bed with a biologist from University of Florida. Evening entertainment was a local folk singer and cellist as well as a presentation by the State Park Manager, after which we shared stories from the day's paddle around a campfire.
Sunday was the best day of paddling, immersed in secluded sections of the Wekiva (meaning Spring) abundant with alligators beckoning warnings or in search of a mate. There were periods of time when I paddled for what seemed like hours without seeing another person and likewise had as many shared experiences paddling in small groups of new friends adding sightings to our life list or just chatting about nothing.
Paddle Florida offers (in this case)a fully supported experience with just the right blend of self exploration and guided interpretation. Many participants are regular adventurers who plan their own trips, but this time they left the planning to Paddle Florida. My new friend Bruce a retired CEO from Texas was happy to let someone else stress about the logistics so he could sit back observe, fish if he wanted and think about his There are other trips to choose from longer in length and less formal dining, but an adventure is what you will get with Paddle Florida!

Contact Paddle Florida:
Gainesville, FL 32627
352.377.8342
bill@paddleflorida.org

www.PaddleFlorida.org

Certification Date:
May 10, 2012

Upcoming Paddles:



Suwannee River Wilderness Trail - 6th annual
October 12-17, 2013

Come join us for five days this fall on the iconic Suwannee River. The Florida Park System has made it easy to stage multi-day trips by creating the Suwannee River Wilderness Trail. For more information click here.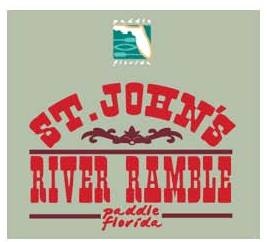 Wekiva/St.Johns River Ramble - 4th annual
December 6-9, 2013

Come join us for three days this fall on the Wekiva/St.Johns rivers. We stay in cabins at Wekiva Springs State Park for the first two nights and a Seminole County Park on the last night, before finishing at Blue Springs State Park, where manatees spend the winter. For more information click here.





The Florida Keys Challenge - 4th annual
January 15-22, 2014

Come join us for a week in the magnificent Florida Keys in January, 2014. We'll paddle 75 miles from Long Key State Park to Ft. Zachary Taylor State Park in Key West. We arrive in Key West on the day in 1912, when Henry Flagler arrived on the maiden voyage of his train that made the Florida Keys a viable destination. For more information click here.






Wild, Wonderful Withlacoochee - 2nd annual
February 16-21, 2014

Come join us for five days on the Wild, Wonderful, Withlacoochee. We'll paddle 65 miles from Lake Panasoffkee in Sumter County to the Gulf of Mexico in Inglis. We'll explore Gum Slough and the Rainbow River. For more information click here.






Dam to the Bay on the Ochlockonee River - 4th annual
March 15-21, 2014
Come join us for six days on the Ochlockonee River. We begin at Ed & Bernice's Fish Camp near the dam. The river takes us paddling and camping through the Apalachicola National Forest, Tate's Hell State Forest and finishes at Bald Point State Park on Ochlockonee Bay. For more information click here.