Education Webinars



Florida Society for Ethical Ecotourism
presents
The 2016 Ecotour Provider Webinar Series
Tuesday, Febr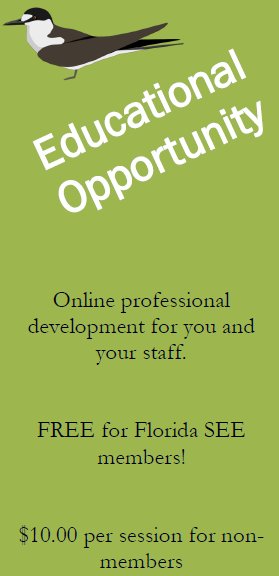 uary 16, 2016, 7:00 p.m. to 8:15 p.m.
The Benefits of Ecotourism: What Are We Trying to Sustain?
By Taylor Stein, Ph.D.
Professor, School of Forest Resources and Conservation
University of Florida

Ecotourism is often touted as "sustainable," but what are we trying to sustain?

Research and practice shows that tourism to natural destinations can potentially provide valuable environmental, social, and economic benefits.

This presentation will provide a brief overview of the wealth of benefits well-managed tourism and recreation to natural areas (i.e., ecotourism) can provide to the environment, local communities, and tourists themselves.

It will also address practical ways in which tour operators, land managers, and government officials can help sustain the benefits ecotourism has the potential to provide.
CLICK TO REGISTER NOW!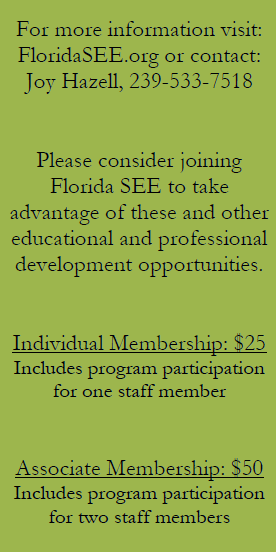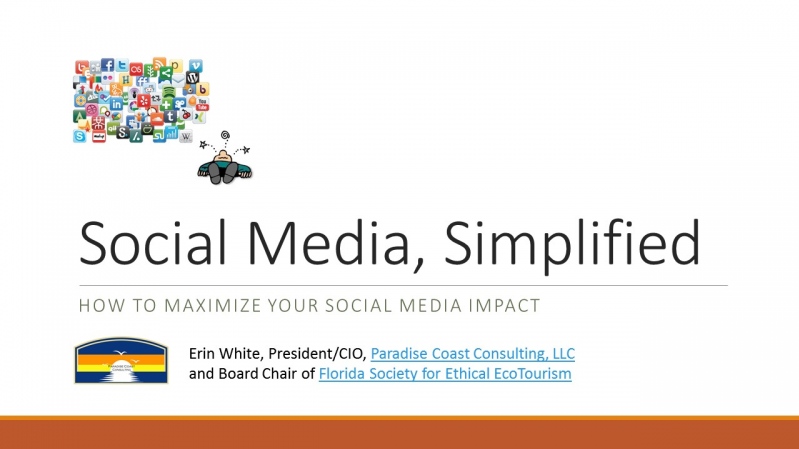 Tuesday March 22, 2016
7:00 p.m. to 8:15 p.m.
How to Maximize your Social Media Impacts
By Erin White, President/CEO of Paradise Coast Consulting
and Florida SEE's Board Chair
Social Media Simplified: Learn about the tools and short-cuts that help busy
small business owners and solopreneurs maximize their social media impact.
CLICK HERE TO REGISTER NOW!

Additional topics:
Naturally EscaRosa: Promoting Agritourism/Ecotourism, Tuesday, April 19

The Great Florida Birding Trail, Tuesday, May 17

Leave No Trace, June 21
All webinars will be held from 7:00 p.m.—8:15
Become a member - JOIN FLORIDA SEE

The Florida Society for Ethical Ecotourism is a nonprofit educational organization established in 2000. It is a state-wide Certification/Recognition Program which maintains a professional code of ecotourism ethics in order to encourage an awareness of and stewardship for Florida's natural and cultural history. For more info please visit: FloridaSEE.org



.