Brevard Zoo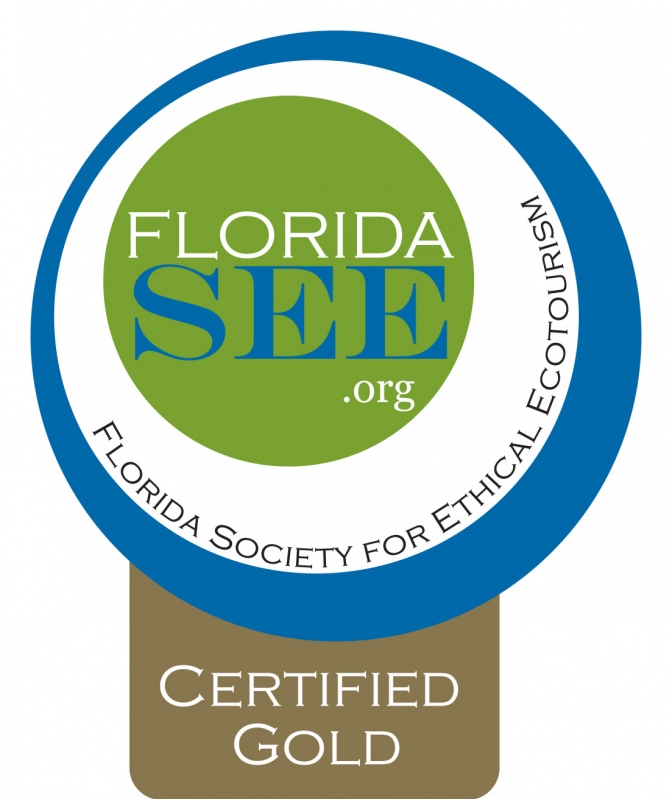 Florida SEE Gold Certified



About Brevard Zoo:
The Brevard Zoo is a 501© 3, not-for-profit, established in 1994 and built by 16,000 volunteers on 75 acres. They are accredited by the America Zoological Association and are fully supported by earned revenue and community support.

The zoo features: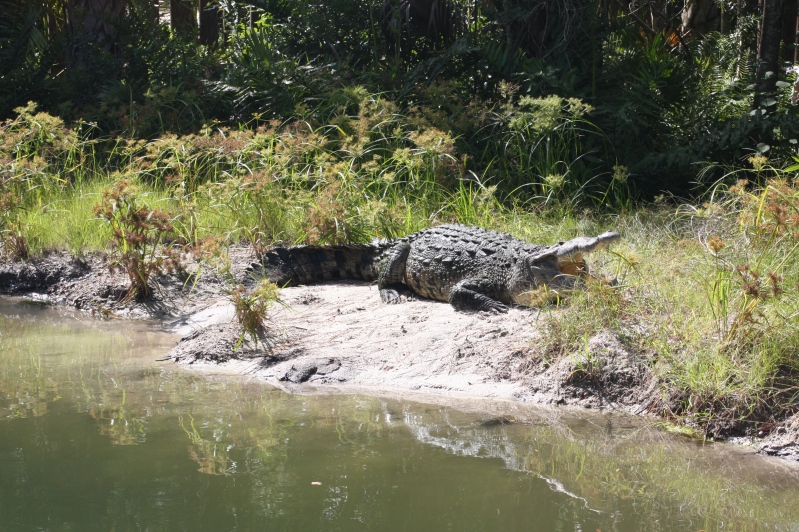 Zoo Trail – a one mile free boardwalk developed in partnership with Brevard County in 2013.
Harris Corporation Animal Care Center – a 9,000 square foot veterinary and commissary facility
Wild Florida – Florida wildlife, kayak tour through restored wetland
Expedition Africa - Cape to Cairo Express Train Ride
La Selva – South American Jungle
Paws On Play – Indian River Play Lagoon with 20,000 gallon aquarium
Outdoor Adventure Tour - offsite kayaking experiences
Treetop Trek aoutdoor ariel obstacle course and zip line?
Brevard Zoo SEE Certification Highlights
Brevard Zoo

of Melbourne, FL became the 8

th Florida SEE Certified Operator on June 3rd, 2014, qualifying at the GOLD level having met all CORE criteria of the Florida SEE Certification Checklist – a requirement for certification – and met 58 of 77 applicable BONUS criteria for an 75.32% rating.

Brevard Zoo

:
Employs over 200 people
Served 34,000+ students in multiple education programs.
Expanded programming for at-risk students including Zoo Explorer program which serves K through 8th grade students afterschool on a daily basis for twelve Title I schools.
Designed and implemented a protocol for successfully translocating the endangered Florida Scrub Jay.
Successfully established new populations of the endangered Perdido Key Beach Mouse.
Managed and expanded oyster reef restoration efforts in the Mosquito Lagoon.
The Zoo supports conservation projects in Zimbabwe, Namibia, Kenya, Botswana, Gabon, Democratic Republic of Congo, Cameroon, Nigeria, and Sierra Leone.
Highlights of Brevard Zoo Assessment:
Kayak Tour
Our guide was a volunteer. She was very knowledgable and had a good sense of humor. The volunteer gave basic kayak instructions and gave background of the zoo and fun facts about animals as we went around the loop. She instructed us to stay away from shore of lemur island so as not to disturb animals or make them think they were being fed (as zookeepers arrive by boat). The tour runs every 30 minutes. Our tour lasted 25 minutes. We kept moving at a leisurely pace. The volunteer was obviously very enthusiastic and made sure to point out what makes Brevard Zoo special and unique.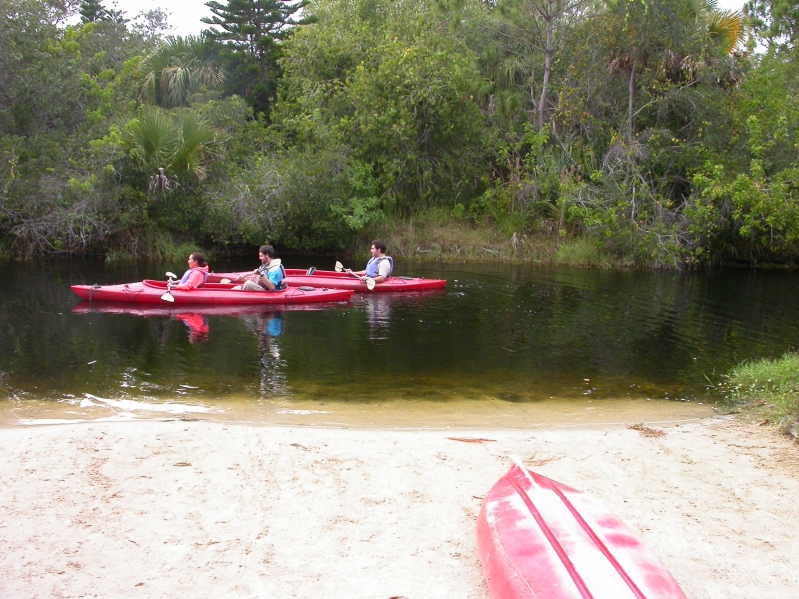 Zoo Train
The staff was well-rehearsed and knowledgeable about the Zoo and animals. They stopped at appropriate times to let visitors quietly observe animals. Ended tour thanking guests and stating the Zoo mission statement of "Wildlife conservation through education and participation". The staff went over rules and safety measures and was courteous towards animals and visitors.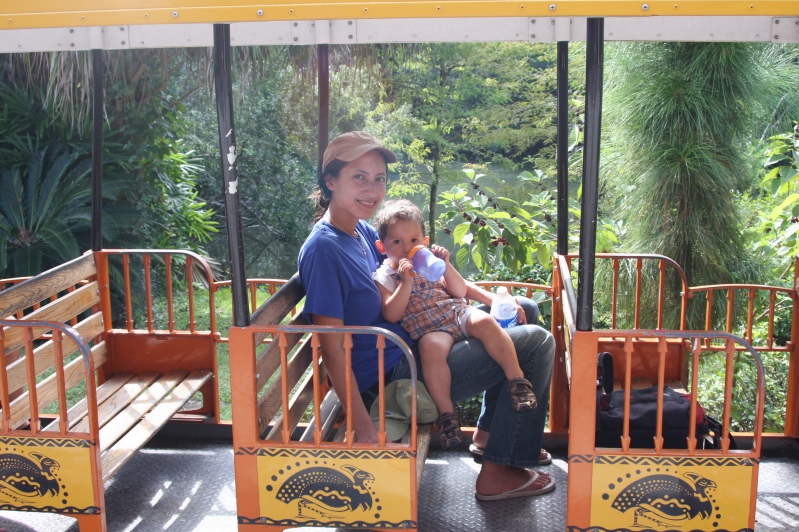 Jaguar Talk
The talk was an informal 5-minute talk led by a volunteer. a keeper provided enrichment while the volunteer talked. The volunteer was very knowledgeable and tied the talk back into the mission statement – explaining how jaguars are used for breeding purposes to keep population viable. Also allowed people time to watch jaguars without interrupting. The volunteer answered questions appropriately.

Other thoughts
Signs throughout the Zoo focus on proper treatment of animals (do not feed, etc..) and conservation mission (even in bathroom!). There were "quieter" spots throughout the zoo, where a visitor could pause – a small garden area across from Australia loop and an area in Paws-On with privacy for breastfeeding moms.
I am impressed with their efforts and can see a concerted focus on messaging. I was also impressed at the level of enthusiasm and knowledge of the volunteers, as most of my interactions were with volunteers.

Contact Brevard Zoo:
8225 North Wickham Road, Melbourne, FL 32940
(321) 254-9453
www.BrevardZoo.org